BoxFit with Brian has arrived at Plymouth Fitness!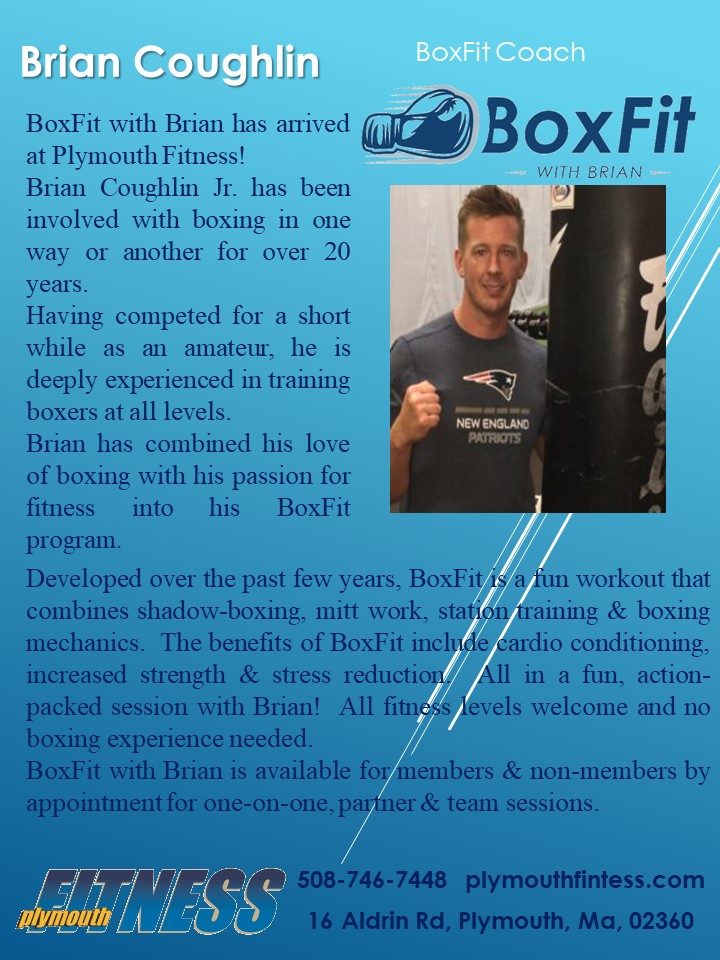 One-On-One: Member $74, Guest $84
Partner: Member $47/pp, Guest $52/pp
Team (3+): Member $29/pp, Guest $32/pp
Package discounts available at 6, 12 & 24 sessions. Additional discounts available for ongoing autopay plans for once or twice weekly.
Click here to schedule BoxFit training sessions with Brian Coughlin.