PRIVATE WORKOUT PODS NOW AVAILABLE FREE FOR MEMBERS!
What is a Private Workout Pod you ask?  Well, Plymouth Fitness has temporarily repurposed 4 areas of the club to create separate rooms for members to workout in by themselves without a mask.  We call them pods.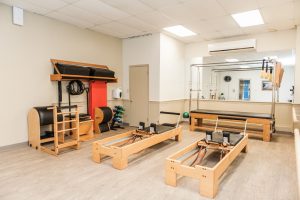 All our pods are fully self-contained, with their own heating/air-conditioning system and an assortment of cardio, strength & self-care equipment.  Pods are completely sanitized by club staff in between each use.  Private Workout Pods are FREE for members to use and must be reserved up to 72-hours in advance.  The 4 pods are:
Click on each of the pod names above for a listing of all the equipment each one contains.  Also, click below to watch a short video showing the Private Workout Pods and how to schedule them:
To reserve your Free Private Workout Pods, just click below:

FIGHT BACK & KEEP FIT!