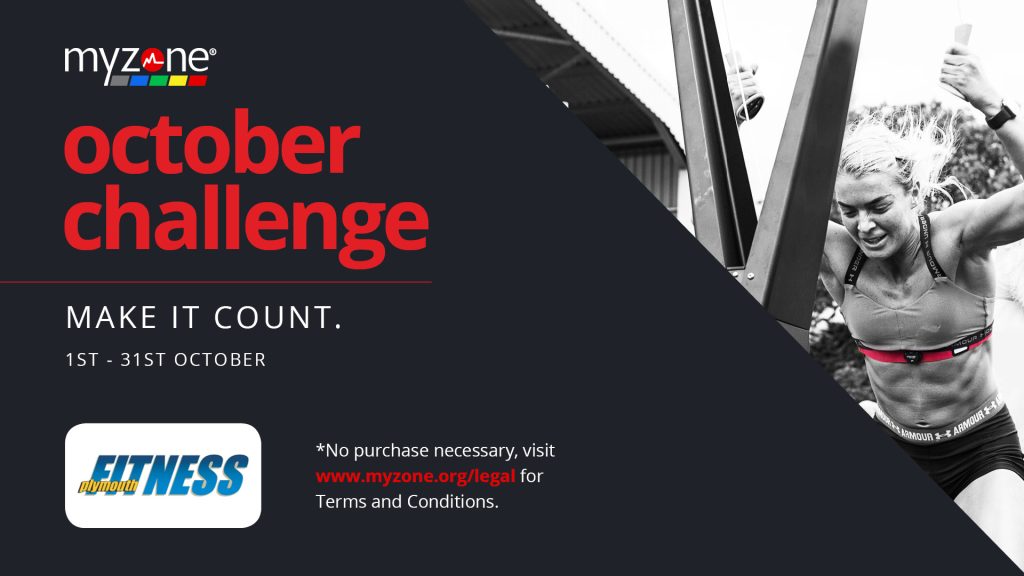 We are excited to share that Myzone is running a 'Myzone Challenge – Make It Count' throughout October. Win one of ten, $500 experience day vouchers.
You must hit 1300 MEPs achieving the World Health Organization guidelines for physical activity to qualify for entry into the prize draw.
To enter, simply follow the prompt to 'opt-in' when the Challenge is presented on your home screen within the Myzone app.
If you don't currently have a Myzone belt, you still have time to join in the Myzone fun. Simply email our Director of Training – Nate Graham at nate@plymouthfitness.com and he will get you set up with a belt.
After months of uncertainty, it's time to take back control and make every move count. Whether you are working out in the gym, hitting the trail and running through nature, or diving into the deep end, let's get back to making experiences to remember.
Join the Myzone October Global Challenge and let's celebrate every move and keep motivating each other to stay active.