Since 1979, Plymouth Fitness has been recognized as the area's premiere health club & wellness center. With outstanding facilities and superior staff, the club proudly serves all ages, shapes & sizes with programming that is fun, diverse and results-driven.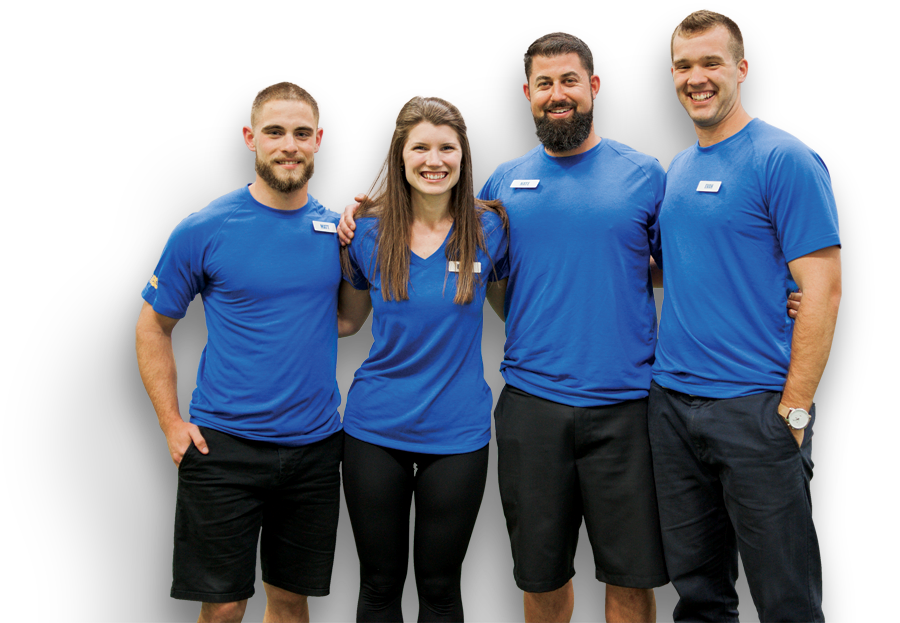 All Group Fitness Classes
25-Yard Heated Saline Swimming Pool
Full Offering of Cardio & Strength Equipment
Large Free Weight & Functional Fitness Areas
Racquetball & Basketball
Outdoor Fitness Park
Steam Rooms/Saunas/Tanning Booths
Complimentary Smart Start appointments:
InBody Assessment with Personal Trainer
Nutrition Consult with Registered Dietitian
Workout Orientation with Personal Trainer
1st Personal Training Session
Includes children under age 11.
Includes children under age 11.
Includes children under age 23.
Only with attached membership.
Active, Reserve or Veteran.
We constantly strive to improve and have a passion for cleanliness & customer service.  Our community is warm and welcoming to all.
Plus, we keep our membership & program options simple with no hidden fees or long-term contracts.  Our team is confident that you will find everything you need at Plymouth Fitness.  We succeed when you succeed!
*Activation and first & last month due upon joining a monthly membership.
Health Insurance Reimbursement
Plymouth Fitness wants to help you collect the annual health insurance reimbursement incentive your health insurance provider most likely offers you. Not every health insurance plan includes a cash back incentive to participants, but many of them do! Be sure to check with your health insurance provider.  Click the logos below for more detail from these health insurance providers.
CORPORATE MEMBERSHIP - HEALTHY EMPLOYEES IS GOOD BUSINESS!
Plymouth Fitness partners with many of the area's leading employers to provide discounted membership options.  Having healthy employees is good business & Plymouth Fitness currently works with these companies:
Beth Israel Deaconess Hospital – Plymouth
The Town of Duxbury
Tech-Etch
Bartlett Consolidated
Life Care Center – Plymouth
Rising Tide Charter School
MAP Academy
Autocam Medical
Beantown Services
Mamma Mia's Restaurants & Viscariello Hospitality Group
Kogi Bar & Grill
Palma Dental Labs
Old Sandwich Golf Club
Rockland Trust Company
Plymouth Fire Departemnt