Group Fitness classes are a specialty of Plym­outh Fitness.
First-class facilities, talented instructors, & entertaining formats. Professionally developed, high quality pro­grams are safe, effective & fun!
Guaranteed to keep you coming back for more.
The class schedule at Plymouth Fitness is diverse and extensive, with something for all levels. Our instructors create their group classes using their own unique styles, personalities, class formats, and above all music! Plymouth Fitness features an all-star line-up of Group Fitness instructors who pride themselves on leading classes perfect for beginners and experts alike.
Just some of the group fitness classes and group workouts available at Plymouth Fitness:
Check out our full class list and descriptions below.
Sign-up required for all classes! Up to 1 week in advance, in-person at Member Services, by phone at 508-746-7448 ext 110, online or with the MINDBODY App.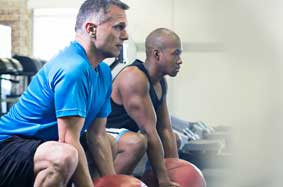 50 Minutes of High Intensity timed Intervals using various props to challenge your body every step of the way. Your Coach will encourage you, design the program and make it fun while helping you get to the best you, possible!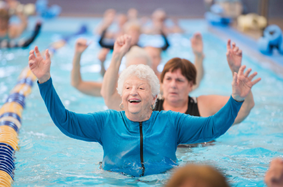 Use the water's resistance to perform rhythmic movements using large muscle groups. This workout helps increase mobility, endurance and strength.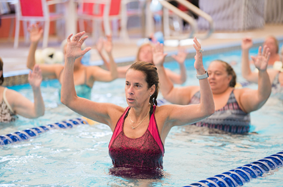 Water Toning & Strength Training to work the upper and lower body with moves designed to strengthen and sculpt your muscles by using the resistance of the water as well as water equipment.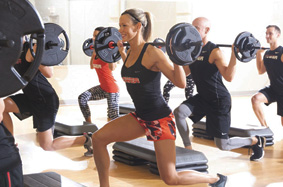 Your hour of Power! This 50 minute barbell program strengthens all major muscles in an inspiring, motivating group setting with fantastic music and awesome instructors. Simple athletic movements such as squats, lunges, presses and curls. Group Power is for all ages and fitness levels. Discover results, discover Group Power.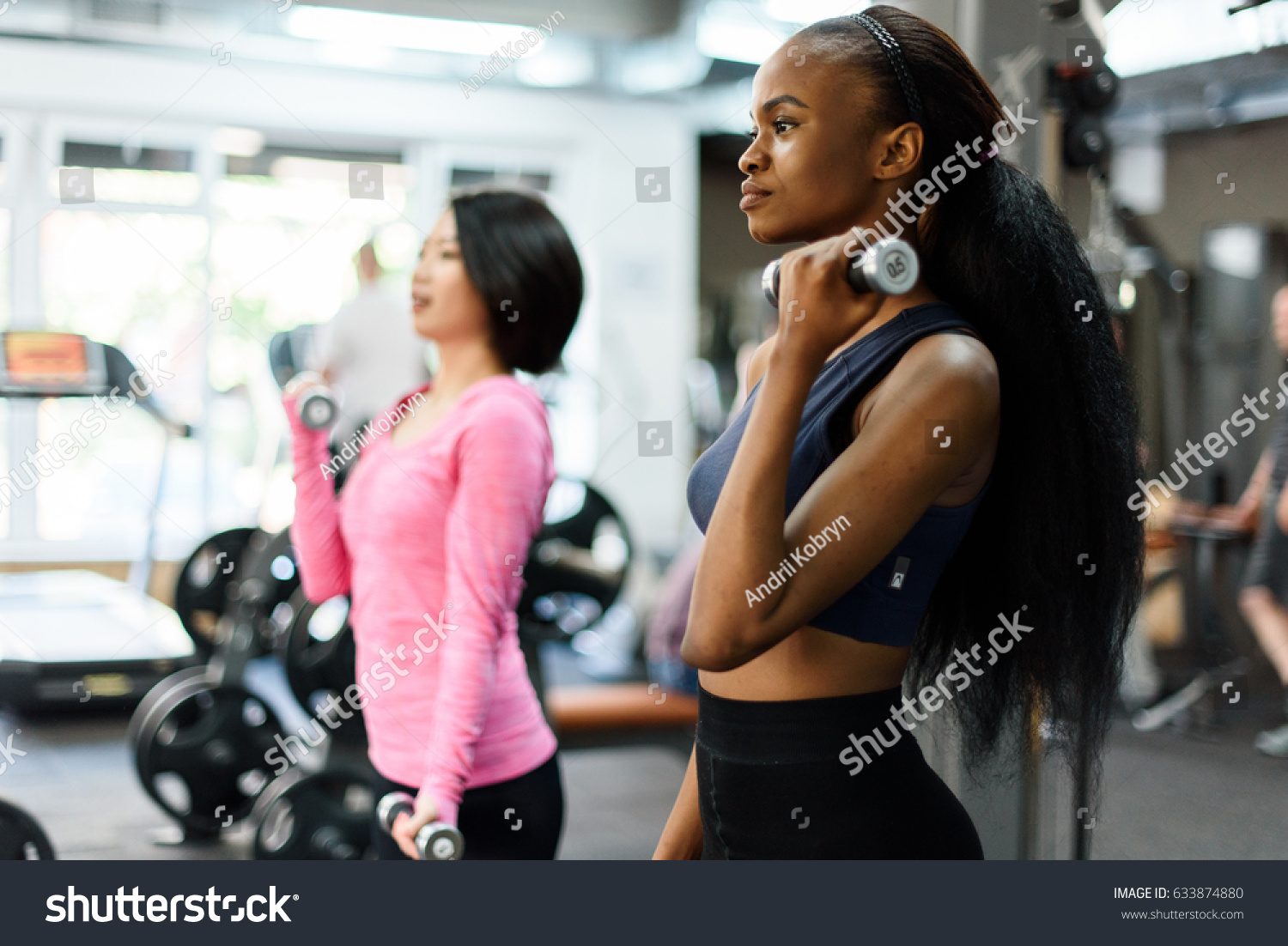 Small Group F.A.C.T. (Fitness- Abs- Cardio- Training)
20 minutes with a mix of workouts…something different each class (hand weights, agility training, etc.).  10 minutes "all about the ab" workout.  Finishing with 20 minutes of cardio (running, plate pushing, etc.) Ending with a well-deserved stretch.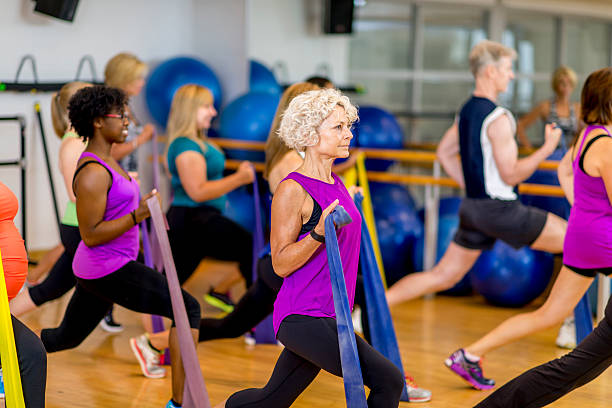 Using bands and light weights we'll deepen your stretches while advancing your muscular control and strength through your body's full range of motion.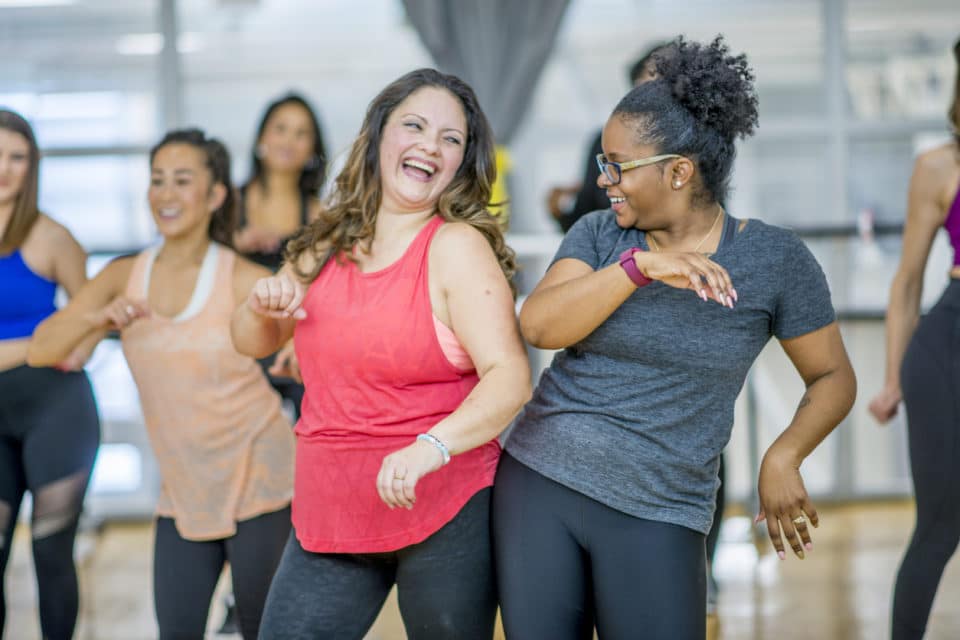 Small Group
Latin Line Dancing
Widdle away those inches by having fun DANCING! John will take you step by step through the paces as you learn Samba, Merengue Salsa and other popular Latin moves.  Great for the mind as well as the body!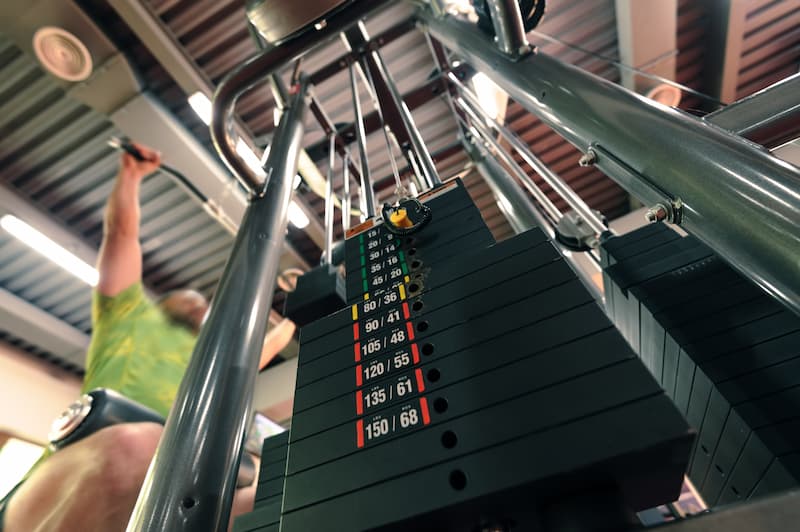 Small Group breakfast SCRAMBLE
A workout in the motion cage with a mix of strength and HIIT training. Perfect way to get your metabolism jump started, start your day strong and finish the work week on a high!
Plymouth Fitness maintains a Livestream Library of classes & workouts for members to access online anytime.