Are you ready to change your life?
Through fitness and nutrition education participants learn how to customize their wellness plans with the guidance of a nationally certified wellness coach. Participants track and measure their results using an easy-to-follow 10 week program to realize the benefits of a sustained healthy lifestyle.
"5 Stars!  Since completing the R3 program, I've noticed a remarkable difference in my energy levels. I don't even need a cup of coffee in the morning anymore. That being said, this program requires discipline. Meeting once a week with the group for accountability really helps. Also, by trying a new workout each week with certified professionals, I discovered a love for lifting weights! This program was a great way to build healthier habits for life and a lot of fun at the gym. Not to brag, but I lost 4 inches on my waist – this program really works! If you're considering the R3 program, just sign up and start enjoying the process. You'll thank me later!"
-Courtney B.
Stuck in your weight loss? Confused about eating? Exercising with little results?
If you've tried and failed to lose weight and keep it off, the R3 Wellness program could change your life. This multi-disciplinary program is unlike any traditional diet or workout plan because it combines assessment, nutrition education, exercise and an action plan.  Here's the results our participants are experiencing:
Average weight loss of 14.5 lbs                                                                                                              Average Fat loss of 11.5  lbs  (average 7% change)                                                                              Average of 9 inches lost                                                                                                               Average drop of 10 points on total cholesterol                                                                      Decreased triglycerides by an average of 44                                                                           Average blood glucose decreased by 10
"I loved the R3 Program.  I found the classroom very educational and informative.  The group classes were very fun and it was interesting to learn something new.  It was nice to be in a group setting because you give each other confidence and meet new friends.  The best part is.. I lost almost ten pounds.  I would highly recommend it !"
-Michelle B.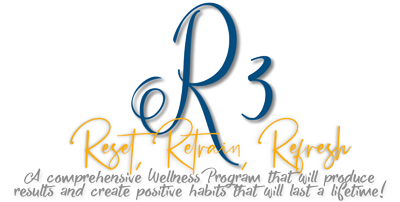 October 17th, 2022 – December 19th, 2022                                                    Mondays 5:30pm to 7:30pm                                                                                          6 SPOTS OPEN
September 17th, 2022 – November 19th, 2022
Saturdays 8am to 10am                                                                                                     SOLD OUT!
July 25th, 2022 – September 26th, 2022
Mondays 5:30pm to 7:30pm                                                                                           SOLD OUT! 
"We joined the R3 Program to jump start our wellness journey, and left with so much more! Lisa and Marleen are great to work with both in a group setting and individually with any questions and helping to modify exercises. Each week the classes were different and we were able to take group classes (Aqua Fit) that are only being offered when we're both at work. Joining together we were able to cheer on each other while making sure each of us were doing the best we could. The greatest 10 weeks of mother-daughter date nights and together lost 39 lbs!
Your health insurance may partially reimburse you for fitness & wellness. Be sure to check with your health insurance provider. We frequently find participants getting rebates from these companies and more: