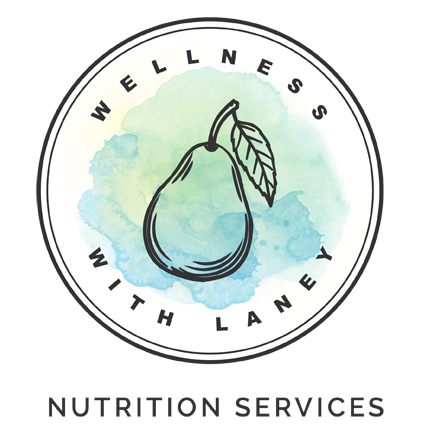 Wellness With Laney - Nutrition Services
Laney Morse is a Registered Dietitian who believes that everyone is capable of finding the healthiest version of themselves through a better understanding of their individual nutrition and fitness needs! She is a graduate of the University of Massachusetts Amherst, and completed her dietetics training at Brigham & Women's Hospital, which led her to pursuing specialites in both weight management and counseling for behavior change. She works with a wide variety of people who are looking to learn more about nutrition, understand what their body needs for improved longevity, and who would like to form healthy habits WITHOUT following any diets. She incorporates both intuitive eating and Health At Every Size protocol into her counseling, so everyone will learn the best strategies for reaching their short and long-term health goals! Laney is also a Certified Personal Trainer.
I am a registered dietitian nutritionist (RDN) and certified personal trainer (CPT) and I have centered my career and counseling model around the anti-diet approach. If that sounds crazy to you – well, let me tell you why it's not! After four years of rigorous university classes and a full 11-month intensive internship for my clinical training (read more about my training on the "About" page), I've learned the ins and outs of sustainable behavior change centered around food and fitness.
My goal always has been and always will be to help my clients – people who've fallen into that endless cycle of dieting and just don't feel like there's a way out – find their way into a new lifestyle of sustainable eating, exercising, and healthy habits.
Here's what I DON'T believe in: quick fixes, crash diets, cleanses, weight loss pills, and overpriced programs from under-qualified "coaches" and companies who just want your money. The multi-billion dollar diet industry thrives off of making false claims, providing false hope, and promising immediate satisfaction knowing fully well that 99% of their consumers will either fail the first time, or have short-term success, fall off the wagon as soon as they go back to their old habits, and then buy their "new and improved" products that promise the same things once again.
Here's what I DO believe in: I believe in getting uncomfortable, identifying the root cause of the problem, looking at the big picture, finding your "why," and then breaking it down into small, simple, attainable short-term goals to help build new, sustainable habits for long-term success. My clients understand that I don't do quick fixes. I'm here to help rid you of that guilty mindset, find peace and happiness with your physical and mental health, and finally discover and enjoy that freedom you've always wanted.
Now Accepting Harvard Pilgrim Health Care, United Healthcare, Blue Cross Blue Shield, Medicare & Allways!