How can we help you today?
We guarantee that you will never find another club that appreciates your membership more, or works harder to prove its value to you than Plymouth Fitness. Our success depends on your success. Plymouth Fitness features a fitness team that is among the most qualified and best educated in the nation. Join us and you'll be joining more than a gym, you'll be with your friends in Plymouth Fitness Nation!
Go to Group Exercise
Group Exercise
Our classes are a our specialty due to our first-class facilities, talented instructors, and entertaining formats. Our professionally developed, high quality pro­grams are safe and effective.
Go to Swim
Swim
At Plymouth Fitness, we offer a variety of water fitness opportunities. Plymouth Fitness has classes that will make you feel less like your working out and more like you are at a pool party!
Go to Personal Training
Personal Training
Our personal training includes nutrition advice, stress reduction, lifestyle changes and client-specific workouts to get great results. Unlike any other Personal Training you have ever experienced!
Go to HD Training
HD Training
High Definition Training is about setting new goals, and putting ENERGY back into your passion for fitness. Coaches concentrate on maximizing your strength, your speed and your flexibility.
What's Happening?
With so much going on at Plymouth Fitness, you will want to visit this page often!
Keep up-to-date on Special Sales Events, Club News and New Schedules.
Members Tell All
Nate Graham
Training Style
Latest posts from Plymouth Fitness nation
Articles, tips, staff bios and more!
Picture this:  You decide to join the club… You spend hours online researching the available options in the area, on the phone polling friends about their experiences at different locations and in person touring the facilities to find just the right fit.  You've donned your favorite exercise clothing, laced up your sneakers and plugged your Read more about How to Make the Most of Your Membership[…]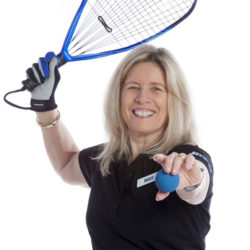 January FREE CLINIC & LEAGUES Fall Leagues Now Registering!  Divisions:  A, B1, B2, C, Nooner's singles, Nooner's doubles, and senior doubles. Adult Clinic & Round Robin, Saturday 1/13 at 9:30 am.  Equipment provided.  Youth clinic: Saturday 1/2 at 9:30 am.  Equipment provided. NEW! Round Robin play for all members every Tuesday 6pm to 8pm. Register by Read more about Racquetball Leagues & Free Clinics[…]
Previous
Next
Simply fill out the form below.