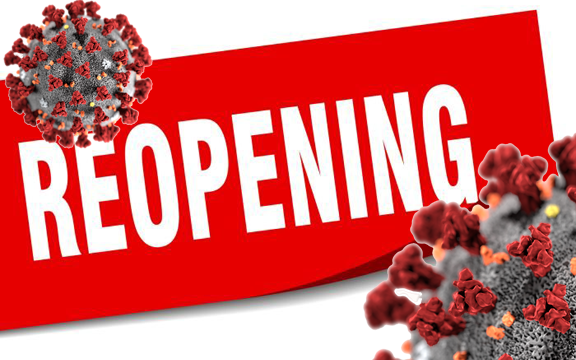 CLEANLINESS & DISINFECTION
We have enhanced our staffing to provide cleaning & sanitizing on an on-going basis for fitness equipment, high-touch surfaces, restrooms and locker rooms.
Staff have quick access cleaning & disinfection kits and we are using hospital-grade products.
All members must use disinfectant spray located throughout the club to sanitize equipment before and after they use it.

Certain areas of the club

will be temporarily closed during the day for a scheduled "intermission" of cleaning & disinfection.
The club is completely cleaned & sanitized with disinfectant nightly by a professional company; Amorim's Cleaning.
The club has plenty of sinks available for you to frequently wash your hands. They are located in the locker rooms, pool shower rooms & main level rest rooms. We encourage doing so when you enter the club, after using equipment and just before leaving.
Hand sanitizer stations are located throughout the club.
We use our Protexus Electrostatic Disinfection Sprayer and our Industrial Disinfection Unit frequently.
All staff must complete required training on social distancing, hygiene & disinfection prior to returning to work.
The data sheets and proper usage instructions for all cleaning products & disinfectant solutions are readily available.

We are continuing to "triple-sanitize" the water in our swimming pool; saline system, ultra-violet light system & ozone system.
SOCIAL DISTANCING & FACE COVERINGS
When entering the club, only use the main entrance with the automatic double doors. Do not use the "side" door.
Everyone must maintain a minimum of 6 feet social distance at all times & in all areas of the club.
Masks must be worn when entering & exiting the club and when moving throughout the building.
When exercising maintain a minimum of 14 feet social distance if not wearing a mask, 6 feet if wearing one.
Some equipment has been removed, relocated or blocked-off to provide a minimum of 14 feet social distance.
Members are to pay attention to signs, floor decals, arrows, etc. to maintain social distance.
Do not come to the club if you are not feeling well or are required to be self-isolating in compliance with the state & CDC guidelines.
Staff will wear masks and will not report to work if not feeling well or are required to be self-isolating in compliance with the state & CDC guidelines.
To exit the building, use the "side" door. Do not use the main entrance.
MEMBERSHIP
During this time, Plymouth Fitness is singularly focused on helping our members to safely boost their immune system and stay healthy. So, no guests or new members will be allowed during Plymouth Fitness Reopening Phase One. People wanting to join the club can be placed on a waiting list.

Memberships using annual dues or payroll deduction will resume billing with adjustments for the time we were closed.

Monthly membership billing will resume July 15th and continue on the 15th of each month going forward (no longer the 1st of each month).

The dues increase previously announced in February has been cancelled. No dues increase will take effect in 2020.

Please make sure you have set-up your online account with a valid credit card to use the features like scheduling, contactless payment and the MINDBODY app. Click here and contact Lisa Powers-Operations Manager at lisa@plympouthfitness.com or 508-746-7448 ext 112 if you need assistance.
Club management are on-hand very frequently and are happy to help with any questions. Also, you can reach Lisa Powers-Operations Manager at lisa@plympouthfitness.com or 508-746-7448 ext 112. The Membership Department is at membership@plymouthfitness.com or 508-746-7448 ext 115. Paul Baldrate – General Manager is available at pbaldrate@plymouthfitness.com or 508-746-7448 ext 114.
Members are encouraged to schedule a personal tour of the club if they would like help with our reopening plan.
HOURS & OPERATIONS
Reopening Plymouth Fitness Phase One hours are; weekdays 6am to 7pm & weekends 6am-12pm. The return to full hours will progress in the next phase(s).

The club's allowed capacity is currently 60. If the club is at maximum allowed capacity, members may need to wait until someone leaves the building…similar to the system used at grocery stores. If needed in the future, we may allow members to make an appointment to use the club.

We are now using contactless check-in. Simply self-scan your membership bar code (key tag, card or bar code image) under one of the scanners on the counter at Member Services. Staff will verify your membership and add a current photo if needed. Remember to maintain a minimum of 6 feet social distance when checking-in.
Contactless payment options are available for purchases.

Only one person at a time will be allowed in the pool shower rooms and only one swimmer per lane in the pool while maintaining a minimum of 6 feet social distance. Lane reservations may be allowed in the future.

The locker rooms will be used for showers, lockers, tanning, hand washing and restroom facilities while maintaining a minimum of 6 feet social distance. If needing a locker, please inform Member Services and one will be assigned for your visit. Lockers & tanning will be sanitized by staff after use. Steams rooms & saunas are not currently allowed.
Personal Training, Massage Therapy, Hair Fitness and Bay State Physical Therapy will continue to be available.
Our Registered Dietitian & Wellness Director, Ali Miller will be scheduling in-person & Telehealth appointments in later phase(s).

Babysitting & FitKids will be offered in later phase(s) of the reopening process.

HDSG-Small Group Training, Red Cross Group Swimming Lessons & the Smoothie Bar will resume operations on July 16th as part of Reopening Plymouth Fitness Phase Two.
CLASSES
As part of Reopening Plymouth Fitness Phase One, an initial schedule of Group Exercise classes is offered including outdoor (Plymouth Fitness Park) & indoor options. All included with membership. Additional classes will be added to the schedule frequently, so please click here often for the most up-to-date schedule.
Spinning classes will be added as soon as we receive delivery of our brand-new cycles to start Reopening Plymouth Fitness Phase Two.
We want your feedback! As we continue to build the class schedule please share your input with Group Exercise Director, Marlene Velez-O'Brien at marlene@plymouthfitness.com.
Class sizes are adjusted to comply with current guidance.
Per state mandate, members must make a reservation for classes. Reservations can be made up to 1 week in advance for a maximum of 1 class per day.
The easiest way to make reservations is to log-in the MINDBODY app or at plymouthfitness.com. Reservations can also be made in-person or by calling Member Services.
Members who "no show" for a class reservation will not be allowed to reserve future classes.
When participating in group classes, members must stay within their "marked spot" & maintain a minimum 14 feet social distance.
Participants in Group Exercise classes will not return to storage any equipment used in class. They will be directed by the instructor to leave it and the equipment will be disinfected by staff before being returned to storage area.
Over 50 online workouts are available for free at plymouthfitness.com.
We will continue to monitor all guidance from the CDC, the Commonwealth of Massachusetts and public officials. We will keep you posted & update our policies, practices, and procedures to ensure the highest standards of cleanliness and safety. We will also promptly inform you when additional services are made available.
Reopening Plymouth Fitness Phase One – July 6th to July 15th.
Reopening Plymouth Fitness Phase Two Starts July 16th…
We want to thank our members for your support since March 17th. So many of you have reached out with encouraging emails, text messages, and phone calls, and we are grateful! We also want to acknowledge our staff who have worked incredibly hard to record our library of online workouts and prepare the building for reopening. Thank you!
As a small, family-owned, local business we have always thrived on the relationships we have built with our members, clients & staff, and we have missed these daily interactions. While things might look a little different for the time being, we assure you that your health and wellness is and has always been our number one priority. We appreciate your support and are grateful for you putting your trust in us to continue to provide the highest quality fitness experience.
Welcome Back!