Karen Horan
Biggest Mover Contest Winner!
55″ SMART TV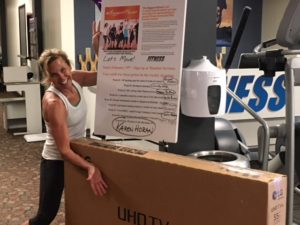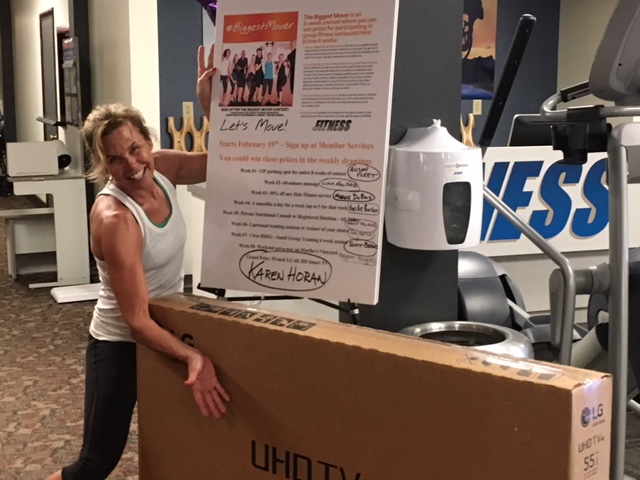 Karen accumulated the most points during the 8 weeks of the Biggest Mover Contest.  She participated in the maximum of 5 classes each week, brought in several guests to try the classes with her and even referred a new member.
Thanks to all who participated is this super-fun program.
Stay tuned for another action-packed contest coming soon!